Game Description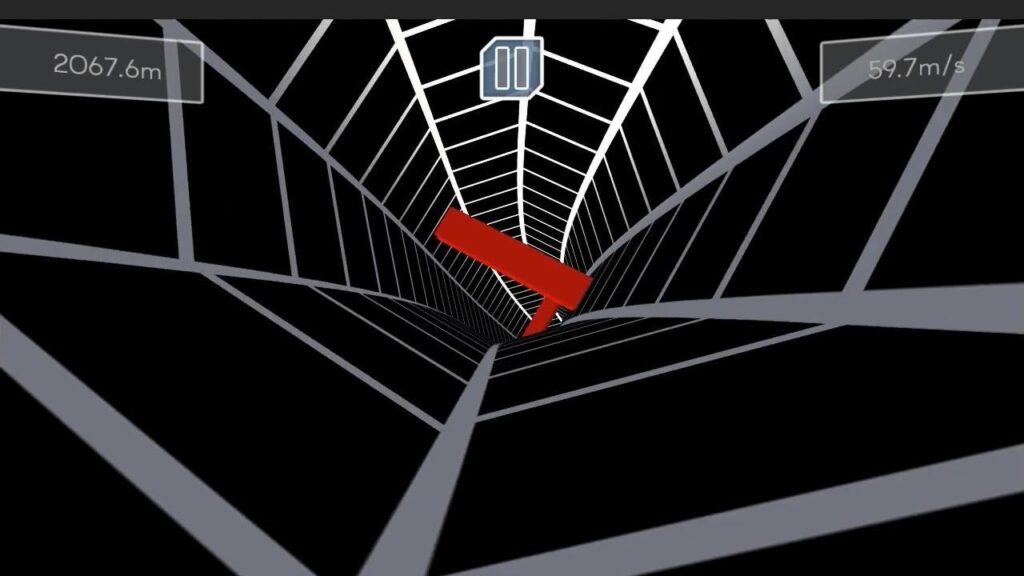 Color Tunnel is an exhilarating and visually stunning endless runner game that challenges your reflexes and coordination. Navigate a twisting, colorful tunnel while avoiding obstacles to achieve the highest score possible.
Game Controls
Mastering the controls of Color Tunnel is crucial for success:
Keyboard Arrow Keys: Use the arrow keys to move your ball left or right.
Mobile Devices: On mobile devices, tilt your device left or right to control the ball's movement.
How to Play
Color Tunnel offers a fast-paced and addictive gaming experience. Here's how to get started:
Objective: Your primary goal is to guide the ball through the ever-changing tunnel while avoiding collisions with the walls and obstacles.
Start Running: The game begins automatically as your ball starts moving forward in the tunnel.
Avoid Obstacles: Maneuver your ball by sliding left or right to dodge the colorful obstacles that appear in your path.
Stay on the Platform: The tunnel is divided into segments with different colors. Ensure that your ball matches the color of the segment you're on to stay safe.
Collect Diamonds: While dodging obstacles, collect diamonds to earn points and increase your score.
Survival Challenge: The game becomes progressively challenging as the speed increases and the obstacles become more intricate.
Compete for High Scores: Try to achieve the highest score possible and compete with friends or players worldwide.
Tips and Tricks
To excel in Color Tunnel and navigate the tunnel like a pro, consider these valuable tips:
Focus and Concentration: Maintain intense focus and concentration to anticipate upcoming obstacles.
Precise Movements: Make precise and quick movements to slide your ball away from danger.
Color Matching: Pay close attention to the colors of the tunnel segments to ensure a safe journey.
Collect Strategically: Collect diamonds strategically, but don't risk collisions to get them.
Game Developer
Color Tunnel was developed by a talented team of game developers committed to creating visually captivating and challenging gameplay experiences.
Game Platforms
Mobile Devices: Download the game on iOS and Android devices to play on the go.
How to Play Unblocked
Playing Color Tunnel unblocked is easy. Visit a website that hosts the game or find an unblocked version online. Ensure you have the necessary permissions to access gaming websites in your environment and adhere to any network policies in place. Now, embark on a mesmerizing journey through the Color Tunnel and test your reflexes!