Game Description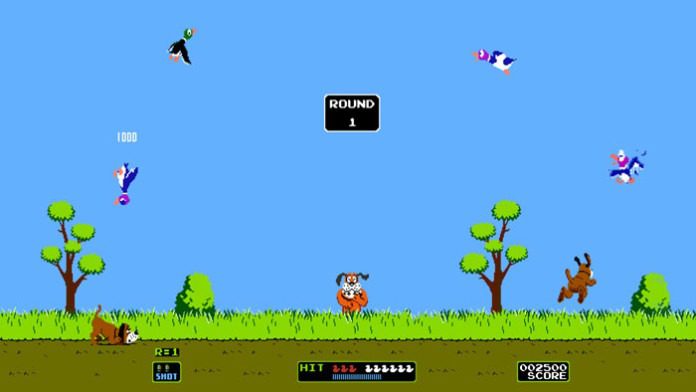 Duck Hunt is a classic shooting video game that gained immense popularity on the Nintendo Entertainment System (NES) in the 1980s. Developed and published by Nintendo, this timeless game challenges players to test their marksmanship by hunting ducks in a virtual hunting environment.
Game Controls
Understanding the controls is essential to excel in Duck Hunt. Here are the basic controls for the game:
Zapper: In the original NES version, players used the Zapper, a light gun accessory, to aim and shoot at ducks. On modern emulators, you typically use the mouse as a substitute.
D-Pad/Arrow Keys: Use the D-pad on the NES controller or arrow keys on the keyboard to control the crosshair's movement.
Trigger/Button: Press the trigger button on the Zapper or a designated keyboard key to shoot at the ducks.
How to Play Duck Hunt
Duck Hunt offers simple yet addictive gameplay. Here's how to play:
Objective: The primary goal is to shoot as many ducks as possible to earn points.
Game Modes:

Duck Hunt: In this mode, ducks fly across the screen in waves, and your task is to shoot them down.
Clay Shooting: In some versions, you can enjoy clay pigeon shooting, where your targets are clay discs.

Aiming and Shooting: Use the Zapper or mouse to aim the crosshair at the ducks, then press the trigger or designated key to shoot.
Accuracy: You earn points based on your shooting accuracy and the number of ducks you hit.
Tips and Tricks
To become a sharpshooter in Duck Hunt, consider these tips and tricks:
Aim Ahead: Ducks move quickly, so aim slightly ahead of their path to increase your chances of hitting them.
Be Precise: Accuracy is key. Take your time to line up your shots and avoid shooting too hastily.
Reloading: In some versions, you have limited ammo before you need to reload. Make every shot count.
Practice: Like any skill-based game, practice improves your performance. Play regularly to enhance your accuracy.
Game Developer
Duck Hunt was developed and published by Nintendo, one of the most renowned video game companies in the world.
Game Platforms
Mobile Devices: Download the game on iOS and Android devices to play on the go.
How to Play Unblocked
Playing Duck Hunt unblocked can be achieved by using NES emulators available for PC and other platforms. Simply download the emulator and the ROM (game file) for Duck Hunt, and you can enjoy the game without restrictions. Ensure that you have the necessary permissions to use emulators and ROMs, and only download them from reputable sources to avoid legal issues.