Game Description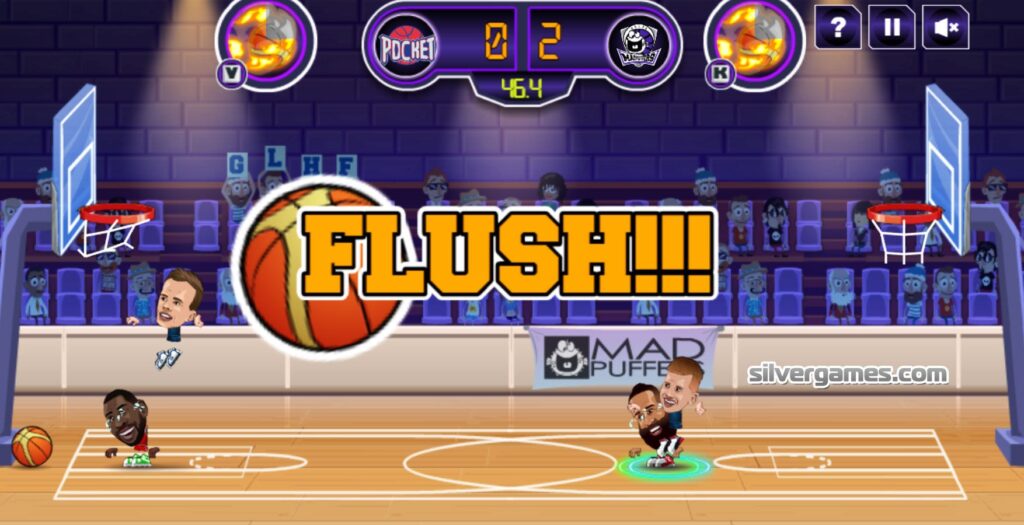 Basketball Stars is an engaging and highly competitive multiplayer basketball game that allows players to face off against opponents from around the world in exciting one-on-one basketball matches. Developed by Miniclip, this game offers impressive graphics, simple controls, and a range of gameplay modes to keep basketball enthusiasts entertained.
Game Controls
Understanding the controls is crucial to success in Basketball Stars. Here are the basic controls for the game:
Swipe Controls (Mobile):

Dribble: Swipe left or right to move your player.
Shoot: Swipe up to shoot the ball.
Block/Steal: Swipe up when defending to block or steal the ball.

Keyboard Controls (PC):

Move Left: Left Arrow Key or 'A' Key
Move Right: Right Arrow Key or 'D' Key
Shoot: 'K' Key
Block/Steal: 'L' Key
How to Play Basketball Stars
Basketball Stars offers immersive and competitive basketball gameplay. Here's how to play:
Objective: The main goal is to outscore your opponent by making baskets while preventing them from scoring.
Select Your Game Mode:

1v1: Engage in one-on-one matches against real players from around the world.
Shooting Race: Compete in a fast-paced shootout to sink as many baskets as possible before your opponent.

Customize Your Player: Choose your player's appearance and upgrade their skills with in-game currency.
Offense: Use the controls to move your player, dribble, and shoot the ball to score points.
Defense: Block your opponent's shots and steal the ball to regain possession.
Tips and Tricks
To become a basketball star in Basketball Stars, consider these tips and tricks:
Practice Your Shot Timing: Master the timing for shooting to increase your accuracy and score more baskets.
Defensive Skills: Focus on your defensive abilities to block shots and steal the ball from your opponent.
Player Upgrades: Invest in player upgrades to improve their skills, speed, and shooting accuracy.
Learn Opponent Patterns: Pay attention to your opponent's playing style and adapt your strategy accordingly.
Game Developer
Basketball Stars was developed by Miniclip, a well-known game development and publishing company with a wide range of popular online games.
Game Platforms
You can enjoy Basketball Stars on various platforms, including mobile devices (iOS and Android) and web browsers. The game is accessible on both smartphones and computers.
How to Play Unblocked
Playing Basketball Stars unblocked is typically straightforward since it's an online game. You can often access it on most school or workplace networks without restrictions. Simply visit a website that hosts the game, and you can enjoy competitive basketball matches without any issues. Always ensure you have permission to access gaming websites in your environment and adhere to any network policies in place.