Game Description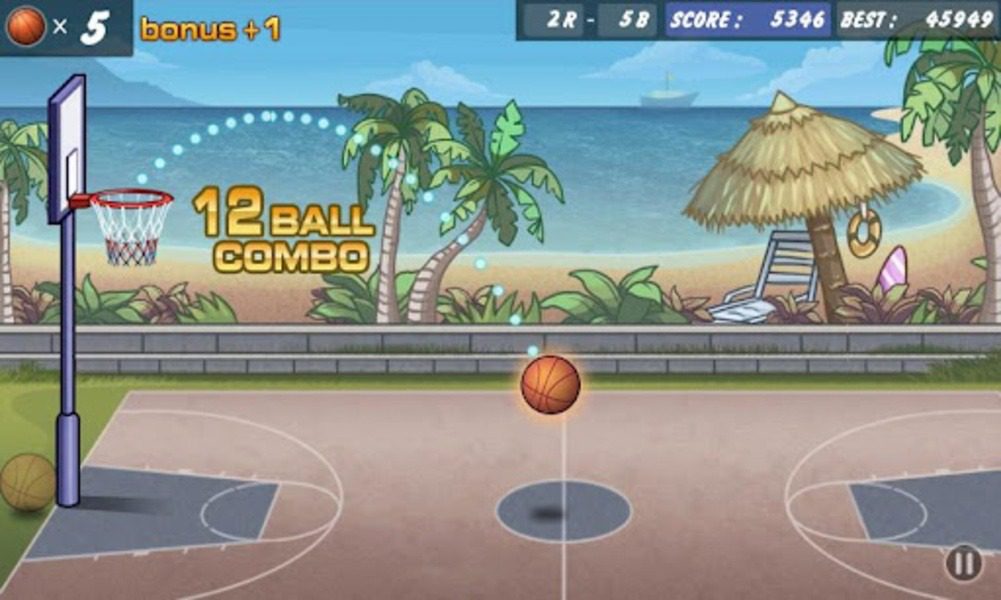 Basketball Shooter is an addictive and challenging basketball shooting game that tests your precision and aiming skills. Developed by Vseigru, this game provides players with a simple yet engaging shooting experience, making it perfect for basketball enthusiasts and casual gamers.
Game Controls
Understanding the controls is crucial to succeed in Basketball Shooter. Here are the basic controls for the game:
Aim: Move your mouse cursor to aim at the basketball hoop.
Shoot: Left-click with your mouse to shoot the basketball.
How to Play Basketball Shooter
Basketball Shooter offers straightforward gameplay that revolves around making successful basketball shots. Here's how to play:
Objective: The primary goal is to score as many baskets as possible within the time limit.
Basketball Shooting:

Aim your cursor at the basketball hoop.
Left-click to shoot the basketball.

Scoring: You earn points for each successful basket. The farther the shot, the more points you earn.
Time Limit: The game typically has a time limit. Try to score as many baskets as you can before time runs out.
Tips and Tricks
To improve your shooting skills in Basketball Shooter, consider these tips and tricks:
Aim Carefully: Take your time to aim accurately at the hoop to increase your chances of making successful shots.
Practice Your Timing: Focus on your shooting timing to ensure you release the ball at the right moment.
Challenge Yourself: Try different shot distances and angles to challenge yourself and earn higher scores.
Consistency: Work on your shooting consistency to score baskets more frequently.
Game Developer
Basketball Shooter was developed by Vseigru, a game development studio known for creating a variety of online games.
Game Platforms
Mobile Devices: Download the game on iOS and Android devices to play on the go.
How to Play Unblocked
Playing Basketball Shooter unblocked is typically straightforward since it's a web-based game. You can often access it on most school or workplace networks without restrictions. Simply visit a website that hosts the game, and you can enjoy a fun and challenging basketball shooting experience without any issues. Always ensure you have permission to access gaming websites in your environment and adhere to any network policies in place.