Game Description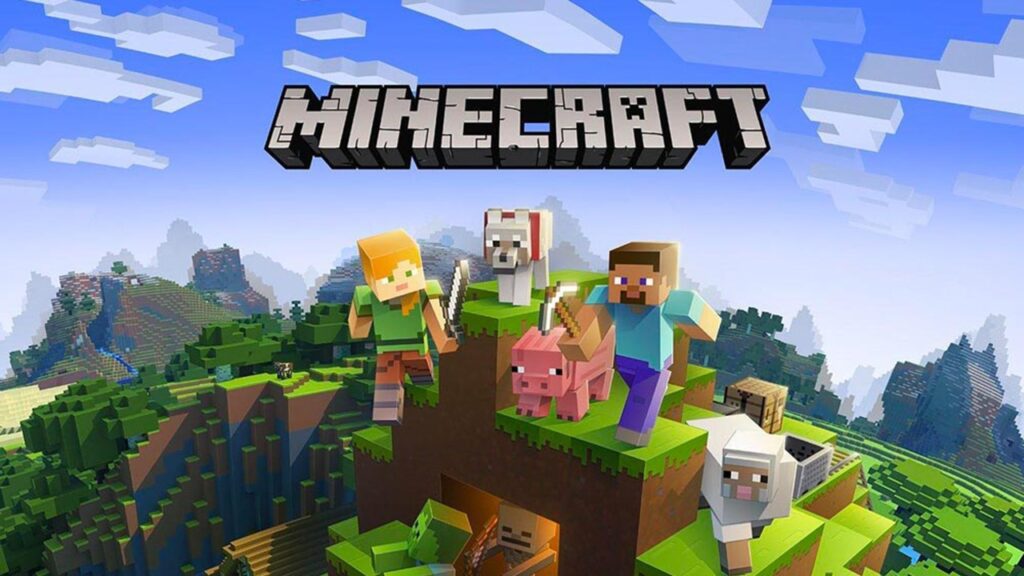 Dive into the Blocky World of Minecraft, an iconic sandbox adventure game created by Mojang Studios. In this open-world pixelated universe, players can unleash their creativity, survive against various threats, and embark on limitless adventures.
Game Controls
To navigate and interact within the Minecraft world, you'll need to master these controls:
Movement: Use the 'W', 'A', 'S', and 'D' keys (or arrow keys) to move in all directions.
Jump: Press the spacebar to jump. Press it twice for a double jump (if enabled).
Interact: Left-click (or tap) with the mouse to break blocks or interact with objects. Right-click (or long-press) to place blocks or use items.
Inventory: Press 'E' (or 'I') to access your inventory, where you can manage items and crafting.
Hotkeys: Number keys '1' through '9' allow quick access to items in your hotbar.
How to Play Minecraft
Minecraft offers a vast and immersive gaming experience. Here's how to begin your adventure:
Objective: Your goals in Minecraft are flexible and driven by your creativity and interests. Common objectives include building structures, exploring, and surviving.
World Creation: Start by creating a new world, choosing from various modes (Survival, Creative, Adventure, etc.) and world settings.
Survival: In Survival mode, gather resources, craft tools, and build shelters to survive the environment. Watch out for monsters that come out at night!
Creative: In Creative mode, you have unlimited resources and can focus on building, designing, and exploring without the need to gather materials or worry about survival.
Exploration: Explore your world's vast landscapes, caves, oceans, and even the Nether and End dimensions. Discover biomes, villages, and hidden treasures.
Building: Construct intricate structures, from simple houses to massive castles, using the blocks and materials you gather.
Crafting: Learn the art of crafting by combining materials to create tools, weapons, armor, and various items.
Interact with Villagers: In some versions, you can trade with villagers, each offering unique goods and resources.
Tips and Tricks
To thrive and excel in Minecraft, consider these tips and tricks:
Gather Resources: Collect resources like wood, stone, and ore to craft essential tools and items.
Light and Shelter: Illuminate your surroundings and build shelters to stay safe from hostile creatures.
Experiment with Crafting: Experiment with crafting recipes to create powerful weapons, tools, and enchantments.
Explore Cautiously: When venturing into caves or dungeons, carry sufficient supplies and be prepared for combat.
Multiplayer: Join multiplayer servers to collaborate with others, trade, and embark on cooperative adventures.
Game Developer
Minecraft was developed by Mojang Studios, a game development company known for its innovative and creative titles.
Game Platforms
Mobile Devices: Download the game on iOS and Android devices to play on the go.
How to Play Unblocked
Playing Minecraft unblocked may vary depending on your location and network restrictions. Generally, you can access Minecraft by purchasing and downloading it from the official website or authorized platforms. Ensure that you have the necessary permissions and adhere to any network policies in place to enjoy uninterrupted gameplay.